About Us - Team Artisd
Welcome to our website where we hope to inspire you to be different. Firstly about Leicestershire based Adrian!
Artisd is the rediscovery and expression of my creative side which after many years was lost to assimilating the demands of the more restrictive automated modern world of process and method (not so imaginative).
|
|
|
|
Adrian - The Artisd!
I have spent most of my adult life working with and bringing out the best in people. This has utilised my professional experiences of working in Electronics, Engineering, Politics, Education, Academia, Youth work and more... My roots however, were in the Arts and especially Performing Arts and Music. Now I combine all of my life's knowledge & skills to work towards greater creative realisation and discovering the meaning of beauty.
|
|
|
|
|
Copyright (C) 2019 Artisd - FocusCT. All Rights Reserved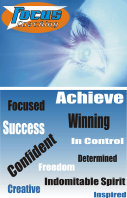 Focus Coaching & Training Link
Artisd Creative is an aspect of Focus Coaching and Training (FocusCT). Focus use photography as a means to develop confidence, unity and creative expression.
These qualities can be developed from being both in front and behind the camera.
Focus Coaching also offer personal development & life coaching along with a range of distance learning self-study courses.
<--- Click on image to visit their website.
Adrian is always trying to expand his skill-set and develop further talents. After having the opportunity to provide photography for the Miss England contest in 2017/18; Adrian considered it a privileged highlight in his photography but continues to strive forward for new challenges!
Most recently he has returned to rediscover producing music for commercial release. This is allowing Adrian to combine his arts background with his knowledge of science & technology to create wonderful new formats of creative expression for our talented and beautiful clients of tomorrow.
Adrian - The Future!